Three-tire swing
This swing was my wife's design. I just built it. It is made from 3 old SUV tires and can comfortably hold 3 kids at a time.
Each pair of tires is joined by two bolts.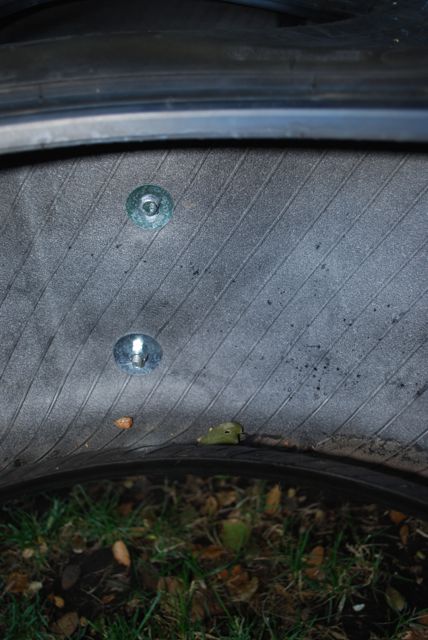 Each tire has an eye bolt on the top edge, linked to a chain by an S-hook.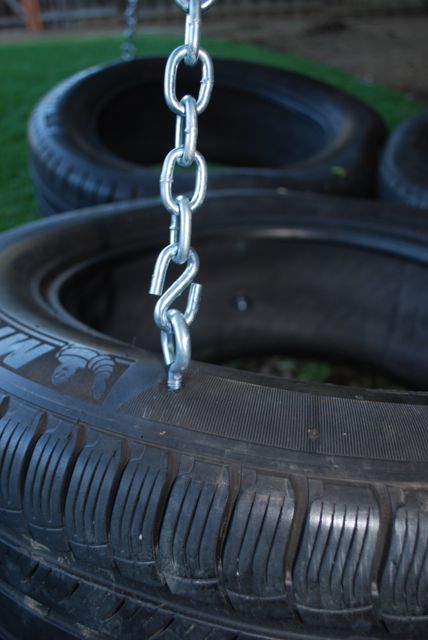 The top chain is suspended from a large eye bolt through a tree limb.